About Us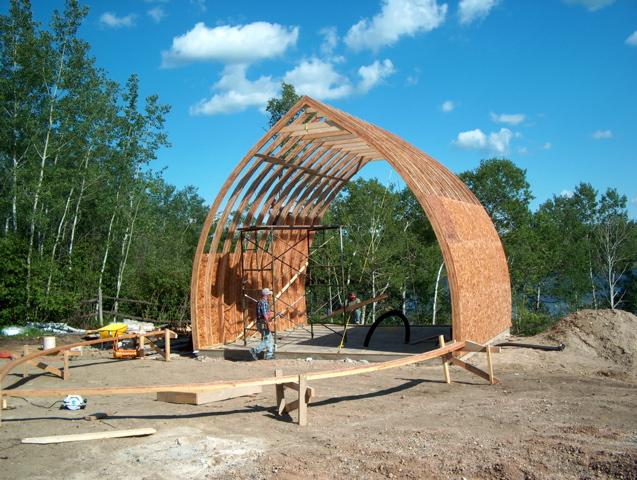 Dueck's Laminated Rafters is a family operated business situated just outside of the small farming community of Rosenort, Manitoba, Canada. Our staff boasts a combined 138 years of experience in the wood arch manufacturing business. Brothers Edwin and Wilbert Dueck started building rafters in 1959 with the company later being bought out by Edwin. Younger brother Alfred joined the company in the early 60's and became the plant manager in 1980. Throughout various stages of the past 30 years Alfred's four sons have worked with him in the shop. Alfred is still managing and producing with other help today. His Son Tyler is involved as sales manager as well as managing the lumber business and RONA store. Our first rafters were made in the hayloft of their father's barn. Initially the rafters were nailed together and the cutting was done by hand. As time has passed, the process has become more efficient by upgrading equipment and through knowledge gained from experience. By using glue and pressure laminating we have strengthened the rafters and made our buildings more suitable for a wider range of climate extremes.
The manufacturing plant is kept busy year round by producing wood rafters for canvas shelters (a.k.a. Bio-techs), greenhouses, cottages, and a variety of agricultural buildings, as well as producing laminated straight beams.
Our reliable staff is waiting to answer any inquiries or questions you may have and they are only a phone call or email away. Don't hesitate to contact us for your arch rib building project.